An electronic message center is a contemporary solution to an age-old problem. Whether it's a public park or a multi-level office building, signage helps people efficiently navigate to find their destination. And, electronic signage poses several substantial benefits over traditional signage options.
Learn everything you need to know about using electronic message signs in your business, and anywhere else you usually find traditional message board signs. Find out how a digital upgrade to your message center can enable a whole new level of interaction between your patrons and the establishment. And, discover the most popular ways in which you can use an electronic message center.
Everything You Need to Know About Electronic Message Centers – 2021
When it comes to your business's signage solutions, why consider an electronic message center instead of a traditional message center? Traditional message boards are limited by physical constraints, like a finite amount of room for posting messages. And, it can get pretty cluttered with piano lesson advertisements and lost cat posters. So, when it comes to your business or organization, maybe it's time to upgrade away from the corkboard – and step into the digital age.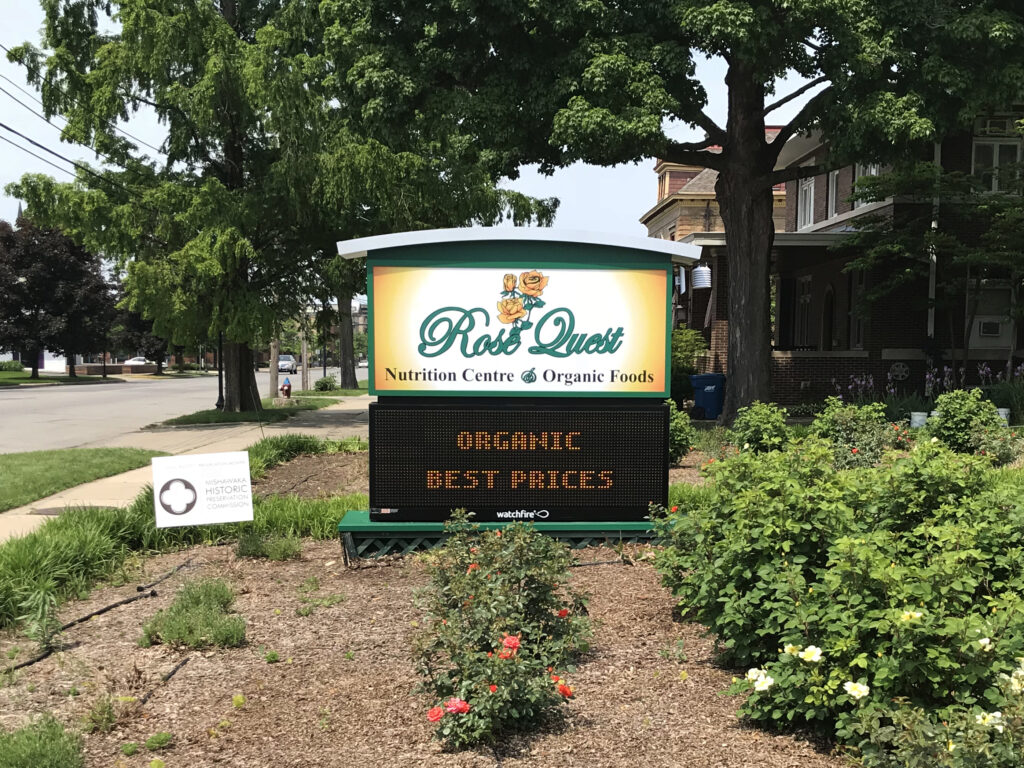 Electronic Message Centers (EMC) is a signage solution for displaying information to surrounding viewers. They are used for a great many varied purposes, which is the main appeal: versatility. An EMC display is easy to change, engaging to viewers, and more effective at conveying information than a traditional message center.
What is an EMC?
Electronic message centers are digital displays that can feature text, graphics, photography, and other media. They are designed so that the administrator can remotely access the display settings and edit the digital display in real-time. A common example of an electronic message display with which most people are familiar is the flight status display at airport terminals.
These digital displays are dynamic information conduits, as well as effective advertisement solutions. Electronic message boards are versatile for indoor and outdoor use and come in a wide range of sizes and levels of display sophistication. The main advantage that a digital display has over a traditional information display is that you can keep it more up-to-date with real-time information, and it features a more attractive and engaging display to viewers.
What are the Options Available for Digital Message Boards?
The options available to customize your digital display are widely varied and it all comes down to your needs. You can choose a display as small as a TV, or as large as a billboard – and everything in between. Choose an indoor or outdoor display, and choose between a tri-color or multi-color display.
EMCs are designed with high-efficiency LEDs, and it is up to you whether your board needs a full multi-color display or a simple tri-color display. Tri-color message centers are typically more affordable, but your graphic display options are slightly limited, due to only having three colors to choose from. A multi-color display can show full graphic animations in a range of manners and is the more versatile option for advertisement displays.
Digital message displays work to clearly and effectively convey information to viewers nearby or far away. If you want to upgrade from that corkboard and pin routine, a digital display can improve the way that you convey your brand. Talk to a US Signcrafters associate to learn more about the options available for your electronic message center, and how to convey your information more effectively.