Sign buyers and business owners come to us in search of standout, long-lasting custom signage solutions.
Eschewing the sleek, more modern feel of illuminated channel signs, blade signs and electronic message centers, we also offer classic appeal in routed and sandblasted cedar signs.
Cedar's durability and resistance to decay make it a popular option for indoor and outdoor signs. Cedar naturally repels insects and can tolerate extreme weather conditions with minimal warping or fading. It also has natural tannins which make it exceptionally mildew-resistant, meaning it's likely your sign won't degrade from moisture and mold over time.
The distinct grain of Western Red cedar plank gives cedar exceptional strength while also giving your end product an attractive rustic, stylish or traditional aesthetic, depending on your preferred finish and look. When primed, painted and sealed with a UV-protectant coat, cedar wood will last years outside with limited deterioration.
What Routing & Sandblasting Achieves
While creating routed and sandblasted cedar signage for customers, US Signcrafters employs several different techniques to craft our signature products.
Routed signs are created by cutting letters into the wood using either a router or laser engraving machine; this technique produces three-dimensional letters that stand out from the background of the sign itself.
Sandblasting uses pressurized air to hurl an abrasive material, such as silicon carbide particles, onto the surface of the wood; this procedure gives cedar a distinct texture by removing some of its upper layers and reveals some of its natural coloration beneath. Routing and sandblasting can be done on both indoor and outdoor-grade woods for long-lasting results.
Drawbacks to Using Cedar
While there are many benefits to using cedar as your primary sign material, there are also some potential drawbacks to weigh. Western Red cedar is a softer wood and does not handle direct sunlight very well if untreated, resulting in a bleached, silvery-grey finish. Prolonged exposure to UV light on untreated wood may cause fading or cracking over time (all of US Signcrafters' cedar signs are sealed and treated). Also keep in mind that cedar can be more expensive than other types of lumber due to its high durability rating; however, this cost may be worth it in terms of longevity if your sign will be exposed to harsh weather conditions.
How US Signcrafters Can Help
Cedar signage can be a great addition to any commercial setting due to its timeless, classic appeal, injecting beauty, charm and quality into a business's operation. US Signcrafters professionals can guide clients in deciding on the best cedar signage solution catered specifically towards their individual needs and preferences. Contact us today to learn more about how we can help!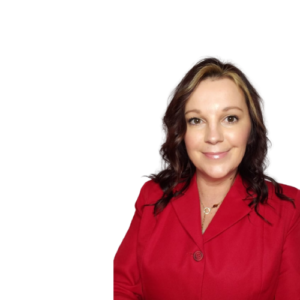 Staff Spotlight
How did you enter the sign industry?
I wanted a change in the way I served the community. The sign industry helps me make a bigger impact by helping others brand and grow their business.
As a designer, what's your approach when receiving jobs for a US Signcrafters client?
My approach is to be open minded, creative and add value to every project. Every job is just as important to us as it is to the client. I want to form the type of partnership with our customers that has them coming back for future projects.
Why do you enjoy working in the sign industry?
The people. Working with the clients, customer service — that's my favorite part.
The part about the sign industry that speaks to me is working with the community. This puts me in a position to be a part of the bigger goal or "picture" of what every client is looking to achieve with their signage. Over the past three years, I have been blessed to meet so many people who are making huge impacts in the community and adding value to the community, which is amazing.
What's your favorite type of sign and why?
Monument signs, because you can be really creative. That is one of the first signs people see as they're driving past a client's location. So being able to be really creative and come up with something unique that nobody else really has is really fun, actually.
What's a sign from your childhood that's seared into your memory?
That tile store (Factory Tile Inc. in Roseland) sticks out to me from when I was kid. I remember my parents taking me there and us getting some flooring from there when I was younger.
Another place that sticks out to me is the Tri-Way Drive-In Theatre in Plymouth. I know it's funny because their sign is pretty rough but it really sticks out to me. We went there as kids. Such fond memories of going there with my parents and sitting under the stars watching movies.
Which project would you consider a career highlight?
Definitely working with the hospitals. Beacon Health System has so many locations but the one that comes to mind is the Beacon Aquatics Center, which was really fun to work on. Also working with the Penn-Harris-Madison school district has been great.
And the Beacon Goshen Outpatient Center's interior project; I enjoy working with the Beacon staff to be able to have a flowing, directional signage package that makes it easy to navigate the campus not only for employees but for their patients as well.