First impressions are critical, and nowhere is that more true than in business. The exterior and interior of your building and the signs that adorn both play a big role in how potential customers perceive your business. If your signs are outdated, worn or just plain unappealing, it's going to reflect poorly on your operation. On the other hand, if your signs are well-designed and installed by professionals, it will provide your business with an air of credibility and competence.
There are plenty of reasons to work with a sign company, but here are seven of the most important ones:
There are plenty of reasons to work with a sign company, but here are seven of the most important ones:
1. Attention to detail – US Signcrafters will take the time to understand your specific needs and wants before starting on any project. We'll ask questions about your business, your target market and what you hope to achieve with your signage. This attention to detail ensures the finished product is exactly what you're looking for.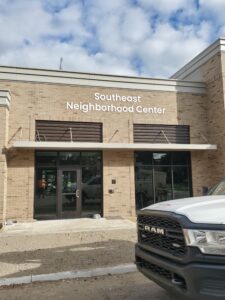 2. Professionalism – Working with a sign company is like having an extension of your own marketing team. We're professionals who understand the ins and outs of signage and can provide valuable insights into what works best for businesses like yours, including appropriate sign styles and ideal placement for maximum results — a well-designed sign can do wonders for your curb appeal, making your business more inviting and enticing to potential customers.
A good sign should also be visible from a distance, day or night. This is vital for businesses that are located on busy streets or in high-traffic areas. If potential customers can't see your sign, they won't know you're there!
3. Quality – When you work with a sign company, you can be confident that you're getting high-quality products that will last for years to come. Signage is a long-term investment; our staff can help you choose appropriate materials and designs that will stand the test of time.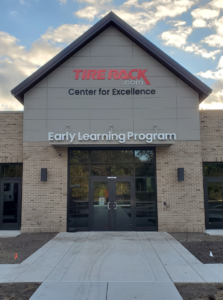 4. Creativity – A effective sign company will bring creativity and innovation to every project they work on. US Signcrafters pushes the boundaries of what's possible to create unique solutions that get results. Whether you need environmental graphics, vehicle wraps or digital signage, we have a fit that's right for you.
While we offer a wide range of independent services, we often collaborate with construction companies and their clients in creating effective signage and branding solutions — on time and on budget. By delivering eye-catching and memorable products, US Signcrafters has cultivated longstanding relationships with commercial builders and contractors.
5. Experience – We have a proven track record of success. For more than 30 years, we've been helping businesses stand out from their competition with eye-catching visuals that make a lasting impression. Our team of experienced professionals will work closely with you to understand your unique needs and develop a custom solution that meets your specific goals. We also know building code and understand the legal aspects of signage; applying this knowledge to projects helps to mitigate potential headaches for clients.
6. Cost-effective – A lot of business owners believe working with a sign company is going to be expensive, but that's not necessarily true. In fact, we pride ourselves on offering competitive pricing without compromising quality or service. We'll work with you to tailor a project that fits your budget and meets your needs.
7. Turnkey solution – When you work with US Signcrafters, you don't have to worry about the minutia – we'll capable of handling the details from start to finish. That includes designing, manufacturing, delivering and installing your new signs.Your satisfaction is our top priority, and the job isn't complete until you're pleased with the final product. We also offer maintenance and repair services to ensure your investment is preserved.
U..S Signcrafters is dedicated to helping businesses achieve better results through high-quality signage, graphics, and wraps that are professionally designed, installed and maintained. With over 25 years of experience, we are experts in brand imagery and have a proven track record of success. If you're looking for banner printing or trade show displays, monument signs or vehicle wraps, we have the products and services you need to make your vision a reality. Contact us today to learn more about how we can help your business achieve its goals!
Staff Spotlight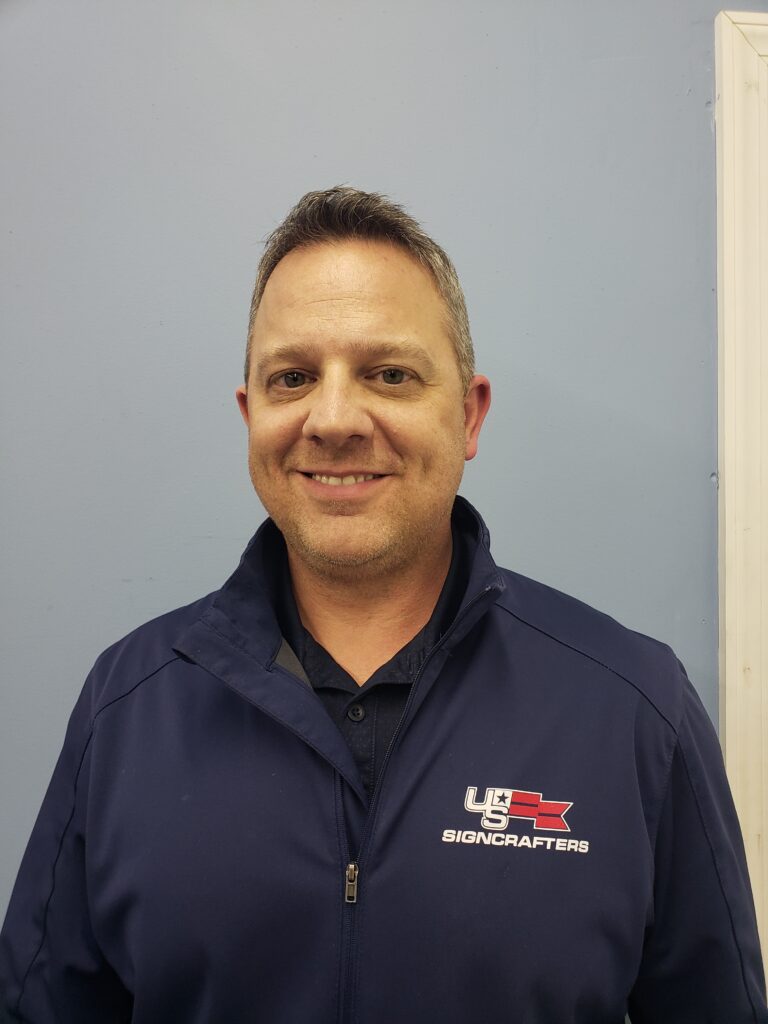 How did you enter the sign industry?

Just a series of always being able to get a job in this niche industry. So wherever I would travel, it was pretty easy. A sign company will usually take an experienced person, if you can bring some experience to the table. 
I went from working in the sign industry basically my whole life, learning how to do all the facets of the industry to being put into a position to have to become a sign broker on my own. And that transitioned into the ownership side of everything.

What's your approach when consulting with a client who's interested in working with US Signcrafters?
It's kind of different for every client out there. We try to put ourselves in their shoes on what their wants and needs are, even down to what they can afford now and what they can't afford now. Really just provide them with what we believe they need.

Why do you enjoy working in the sign industry?

You meet a lot of interesting people along the way — other business owners, people who are in a position to make decisions for companies. At the end of the day, you see the fulfillment side of things because these places need to be branded, they need signage. With many companies, we're helping them get their whole design out the door, and once you see that implemented into everyday, driving-around type of situations, it gets pretty neat to see your work out there a lot of the places you go.

What's your favorite type of sign and why?
My favorite type would be anything that's never been done before. You have to think about how it's going to built, transported, installed, serviced, its longevity. And just to do something different all the time is always fun because it hasn't been done and you have to figure it out.

What's a sign from your childhood that's seared into your memory?
I don't think there's anything sign-related but I think as a young kid, taking wood shop class in middle school and metals class, and then having art classes, I think it came to a point with a profession that combined all of those factors.
It's a niche industry to where nobody is going to school to learn how to do sign work, but there are kids who go for construction or construction management. So it was neat to land into a profession that combined all those things, from the building of the birdhouse to building with metal — and artwork as more of your own design.

Which project would you consider a career highlight?
I guess just ending up where I ended up. Being a kid who just grew up in the industry wanting to learn everything.

There are a couple businesses I had wanted to get into the ownership side of but signs was never really one of them; there's just too much — there still is too much. Some days it's just not that fun.

But to just work here in town, with only two companies, I stuck my roots to one, and then becoming a sign broker really took off. After seven years of that, to end up at US Signcrafters, which is one of the larger companies in northern Indiana and the region, to be sitting here with a stake in ownership is pretty cool.