Illuminated channel signs provide a distinct, sleek design for businesses or organizations seeking to stand out.
Also known as internally illuminated signs (a channel letter is any letter, number or character used in a sign), illuminated channel signs differ from other types as each letter is separate from the others.
Vivid light radiates through the plastic channel letter face or it can be backlit, sometimes called halo-lit or a back channel sign. The open-face style features an exposed front where the lighting element can be seen; think industrial chic or retro feels. These durable, long-lasting signs are extremely attention-grabbing and capable of attracting eyeballs to establishments and companies.
They can be a cost-effective, energy-saving option as illuminated channel signs often include LED diodes, with neon as a common, more expensive alternative. LEDs run at a lower voltage than other light sources, resulting in a cooler sign interior.
Increased Visibility
Illuminated channel signs are highly visible, which makes them perfect for businesses aiming to cut through the noise of neighboring signage or real estate.
Pulling eyes of passersby and motorists, the sign can have a different look during the day than it does when illuminated at night and be built to be the unique shape of a customer's logo; this is not the case with a traditional flat panel or sign cabinet. With an illuminated sign and augmented curb appeal, your business will be sure to get noticed by potential customers.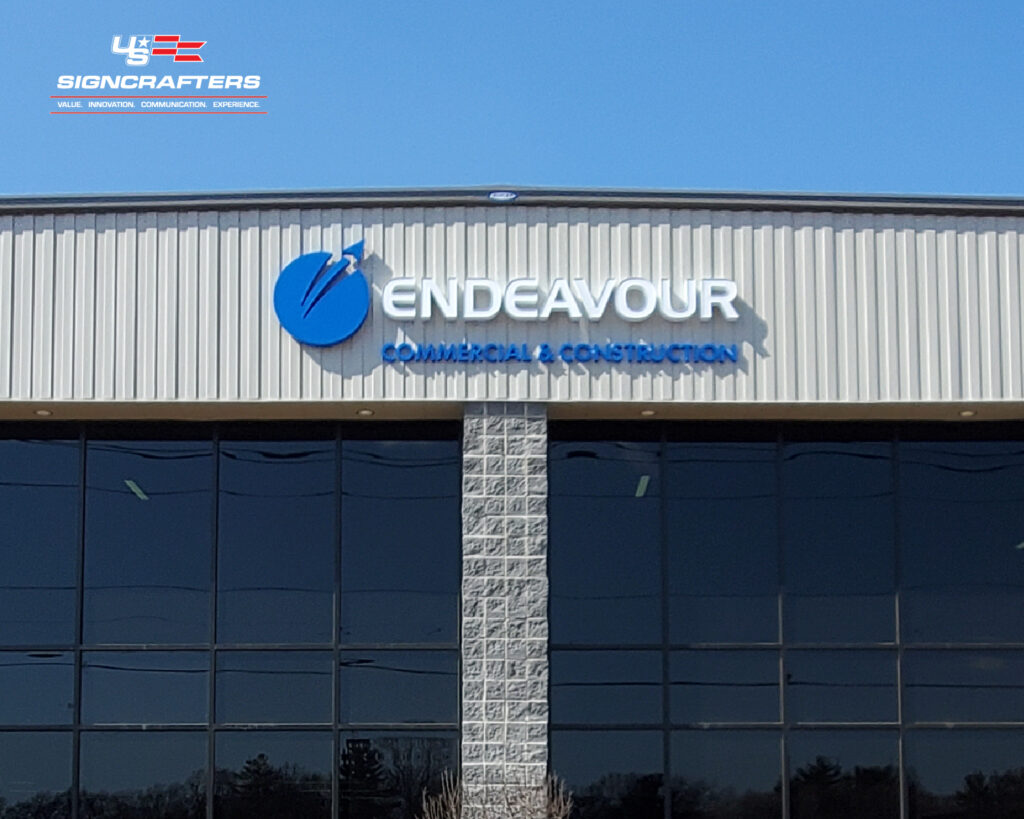 Improved Branding
Illuminated channel signs can help improve branding efforts by increasing awareness of a business. With a well-designed illuminated sign, you can effectively promote your brand and foster a positive image for your company.
Anytime you can build a sign that is not a cookie-cutter template, this will inherently be a more valuable asset to a storefront, strengthening a connection between the public and brand aspects, such as logo or company color scheme.
Enhanced Marketing
Illuminated channel signs can also help improve your marketing efforts by providing a platform for advertising your products and services. With an illuminated sign, you can easily promote your business and reach a wider audience.
Illuminated channel signs are an excellent investment for any business looking to improve its profile and marketing efforts.
US Signcrafters has 28 years of value, innovation, communication and experience to draw upon when constructing custom illuminated channel signs for our local, national and international clients. Contact us today.
Staff Spotlight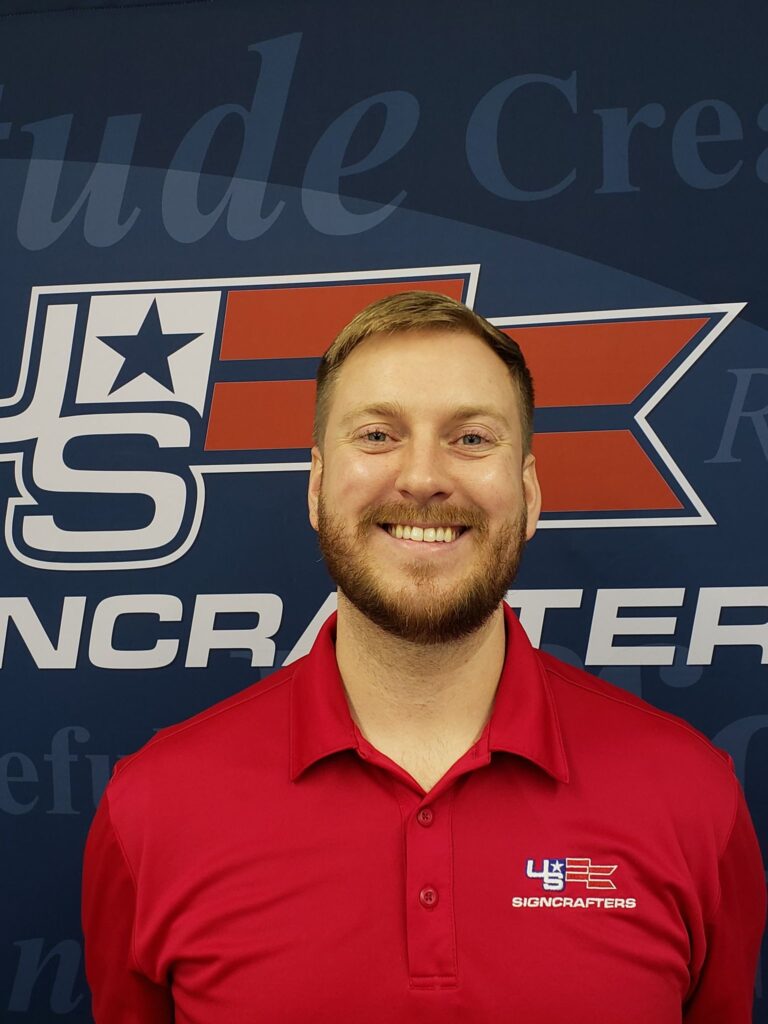 How long have you been in the sign industry?
I've been in the sign industry since 2014 and have been with US Signcrafters since 2017.
What's your approach when consulting with a client who's interested in working with US Signcrafters?
Typically, I try to see what we're working with, first of all. Every building, every front yard area, every property is going to be a little bit different, so there's not necessarily always going to be a cookie-cutter solution.
We'll usually get a call in. I'll try to schedule an in-person site visit, and that site visit really helps tell the story of what we're doing there. Right away, I'm seeing if there are challenges, 'Hey, this is blocking our sight lines,' or there might be a downspout right where a sign would go. So, I'm taking photos and measuring space available and trying to find the best location for a sign and fitting it appropriately. The photos I take while on site are then used to put together renderings, where we're able to show clients what the sign would look like at their location.
What do you enjoy about the industry?
I enjoy problem-solving and finding ideal solutions for our customers. Each sign is custom-built to best suit the storefront or road frontage the sign is placed on. Finding the right size, color combination, lighting style, all while adhering to brand standards, local zoning regulations and being budget-conscious — it's like solving a unique puzzle that you get to point to and be proud of when driving by and say 'Hey, we built that.'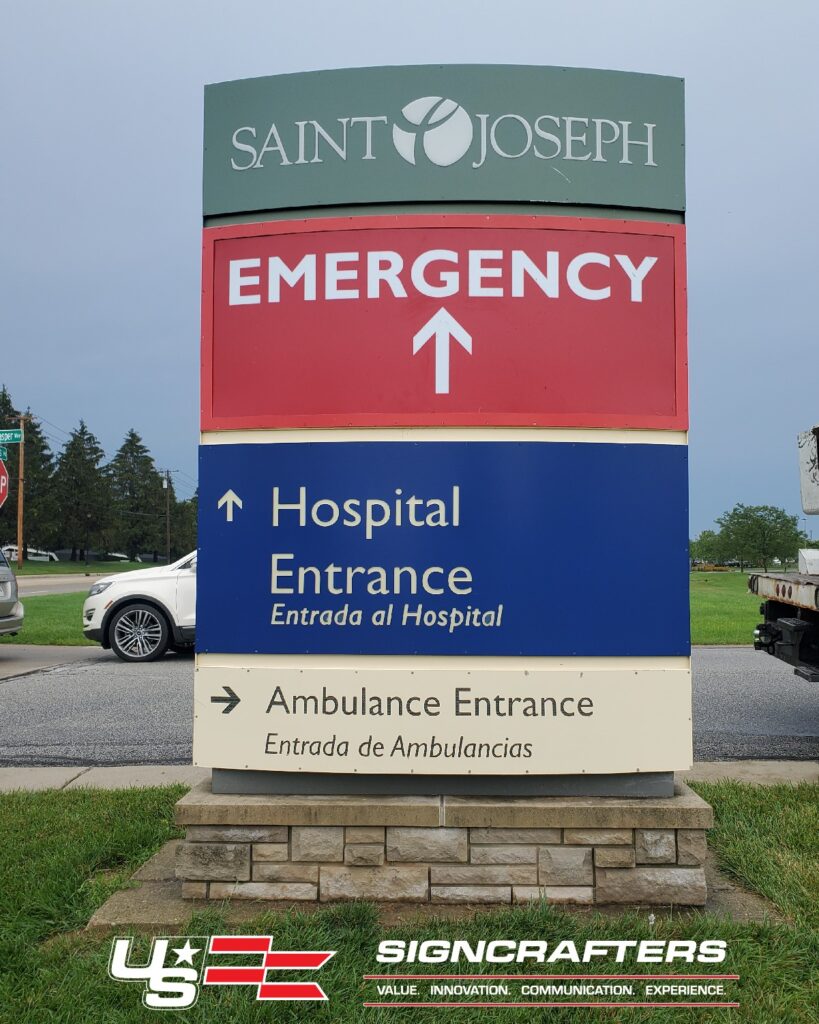 What's your favorite type of sign?
I enjoy doing a nice monument sign. Just by nature, this is put right by an entrance and put along a main road where it will be easily visible when driving by. Often times, we are doing a monument sign for an institution that has been in place for a long time and plans to be a key part of the community for years to come. When designing a new monument sign, we're trying to complement the existing building, while also implementing the organization's branding.
Can you recall a sign from your childhood that's seared into your memory?
There's a couple. The easy answer is McDonald's, and every kid can relate to that one, where you see the arches and you're begging Mom and Dad, 'Hey, can we stop and get some french fries? Can I get a Happy Meal?' And, you know, what do parents say? 'No, we have food at home.' That's the easy response and maybe a copout.
The one that's unique, and it's not necessarily a sign, but I remember — and I don't remember where this was — but somewhere in Chicago suburbs, before we moved to Indiana as a family … in front of a VFW, there was a big tank, and I remember just driving past and thinking that was the coolest thing, like a World War II tank. That's a unique thing you can do. It's really the same purpose as a sign: it's grabbing your attention, it's unique and letting people know a little bit of who you are.
Which project would you consider a career highlight?
Marian High School's campuswide sign program featuring wayfinding directional signs, a refurbished monument sign and main identification signs. This sign package gave the campus a unified feel highlighting their updated shield logo and school motto, 'Learn. Serve. Lead.'