Awning signage is a great way for business owners to make their presence known in any environment. They're an effective option to get your brand's message across while also providing some shelter and protection from the elements. Awnings can be installed on storefronts, buildings or other structures and provide an aesthetically pleasing sign that stands out from the rest.
Types of Awnings
Awnings come in many different shapes, sizes and colors, as well as materials like aluminum, canvas, steel or wood. US Signcrafters customers can choose the material that best fits their needs and aesthetic goals for their location, with our staff available to offer insight and suggestions. Awnings are especially effective in urban environments where there could be competing signage vying for attention from passersby. The large size of an awning combined with its ability to attach directly to structure makes it ideal for high-traffic areas. It also provides increased visibility due to its higher height compared to other types of signs which may be at street level or lower heights.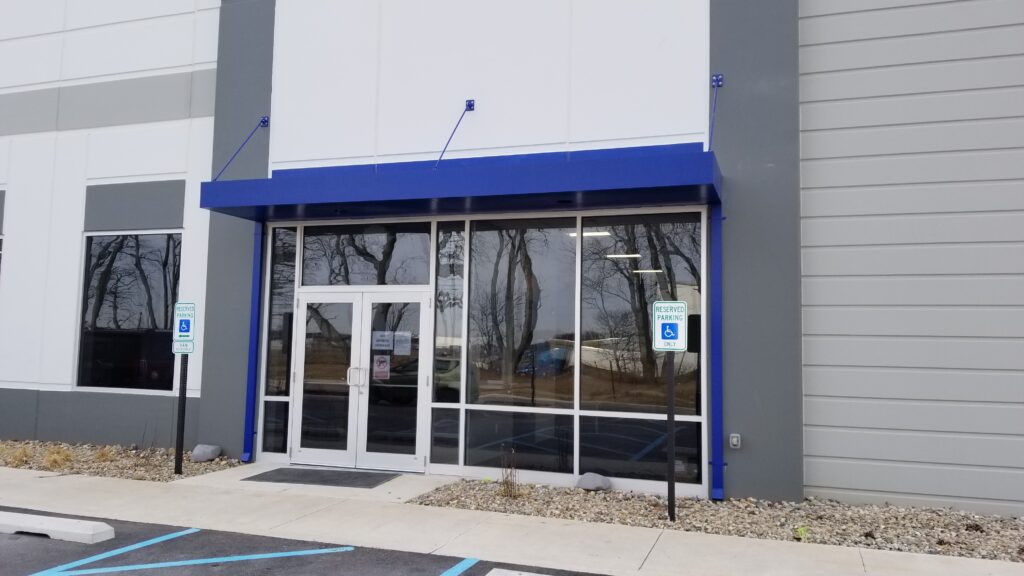 Awnings are also incredibly versatile when it comes to design options. Businesses can include logos, text, graphics and animation on custom awnings to help them pop even more. This allows businesses to really show off their brand in a distinct manner and draw more eyes to their building.
Awning Materials
Material wise, there are various options available depending on what you need for your business's specific application requirements. Canvas is often used due to its low cost and easy maintenance whereas metal designs tend towards higher durability due to their sturdiness but may potentially come with higher costs associated with installation and upkeep. Alternatively, wooden frames offer flexibility when designing intricate detailed signs but again can require elevated costs related to fabrication time and materials used.
Our knowledgeable staff is at the ready to guide clients through a needs analysis to best understand their signage goals. When chosen correctly, a custom-made awning sign can notch your business's marketing efforts up another level, establishing a visual connection to your brand with passersby, potential customers and, in rare cases, a global audience.
Famous Awnings
One of the most iconic examples of an awning is the original CBGB sign, formerly located in New York City's East Village neighborhood, which helped to incubate the careers of The Ramones, Talking Heads, Patti Smith, Television and more. The club was opened in 1973 by Hilly Kristal with an iconic red striped double decker bus canopy over the entrance way with bright, white letters reading "CBGB OMFUG" (Country Bluegrass Blues and Other Music For Uplifting Gormandizers) beneath it.
This instantly recognizable sign was seen around the world on all sorts of merchandise celebrating CBGB's status as one of America's first punk music clubs and helped set the standard for how effective an awning sign can be when done right. The shuttered The Viper Room in Los Angeles, a longtime celebrity hangout, and Nathan's Hot Dogs have also successfully used awnings to define the businesses' outfacing character.
Awnings are more than just practical tools; they're stylish statement pieces that help businesses stand out amongst the crowd. Whether you're seeking grandiose outdoor advertising or subtle yet distinct décor changes, US Signcrafters can help see your vision through with custom-made, professionally installed and designed awnings. With ever-increasing competition between retailers and service providers, it's vital customers are reminded why they should choose you instead of your competitors. Contact US Signcrafters today to learn more about how we can assist you in standing out!
Staff Spotlight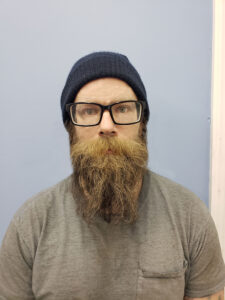 How did you enter the sign industry?
My mom's husband's actually been doing this stuff for 20-plus years (as an installer), I want to say. An opportunity presented itself, so I stepped in and took a shot.
As a fabricator, what's your approach when receiving designs for a US Signcrafters client?
Basically, I just get a blueprint and I'll go over the blueprint, figure out dimensions, figure out what materials I'm going to need, make any purchase orders for any material we may not have in stock because it may be a special order or something. Once I get that sorted, I start building.
Why do you enjoy working in the sign industry?
I don't like the monotony of having the same thing in front of me every single day. This a challenge every day, something different. I learn stuff just from the process because every sign is different, every canopy is different. It's a very wide open industry, I'd say.
What's your favorite type of sign and why?
Oh, I don't know. Particularly, I like to design steel structures. A couple in particular, we built an arch for the town of Argus. I've got a couple on my bench right now for a local baseball field; they're basically a pillar at each end with an arch sign that runs between it. There's just a lot more to how you're going to build it, how you're going to keep everything square. It's just more challenging than your typical sign, which is pretty simple, pretty straightforward.
These arches, a lot of the steelwork is a little more complex and a little more brainwork to figure out what needs to happen.
What's a sign from your childhood that's seared into your memory?
Oh yeah, one in particular. I think it's called Factory Tile, and it's in Roseland, Indiana, just 10 miles from here, if that. It's a neon sign, which I won't say it's obsolete, but it's older technology for the sign industry. They just used a lot of facets of fabrication techniques and things like that. I feel like overall, it's a very unique sign. I'd say if anyone's ever seen it, it's definitely going to stand out to anyone — in the sign industry or not. It's very visually appealing and unique.
Which project would you consider a career highlight?
To be honest, I'm fairly new to the sign business — about two years in. But I would say probably that arch for town of Argus; it showcases my skills as far as a fabricator.